1950-1979:
The Early Years
Lilja was founded in 1955 by Robert Lilja as Lilja Industrial Construction Company. From our first location in Richmond, California, we began meeting the growing needs of industrial and manufacturing clients. And we grew, too — rapidly developing our capabilities to include refractory and concrete. We soon outgrew our tiny trailer and moved to a large, centrally located site in San Ramon, California. It was here that Bud Field joined us in 1973, bringing along his vision to expand beyond the SF Bay Area. Thanks to his leadership and marketing savvy we did just that, securing rebuilds with Latchford Glass and Diamond Bathurst that blossomed into larger, long-term relationships.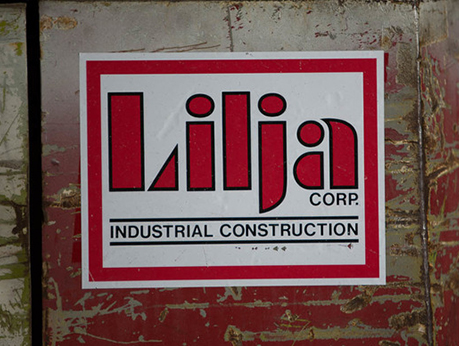 1980-1999:
Breaking Ground
It was a time of transformation in America, and Lilja helped lead the way, developing new techniques and methods that moved our industry forward. Joining our team in 1989, Vic Miesel helped Bud scale our nationwide presence. Together, they opened branches in Pittsburgh and Los Angeles. And in 1992, we officially changed our name to Lilja Corp.
2000-2013:
Fostering Innovation
This momentum accelerated in the decades that followed, as we broadened our services, staff and client base. We made international headway in 2003, establishing our Canadian offices. Just three years later, Walter Bowe took ownership of the company. The fresh perspective and relentless passion fueled Bud's vision for innovation. Within years, our revenue doubled, and our client portfolio rose by 30%. Such success enabled us to truly hone our craft, guaranteeing customers the best product possible.
2014-2019:
Investing In Our Future
We opened a sheetmetal division in Tennessee in order to provide our clients the in-house fabrication and installation services they require of us at the quality they demand. In 2019 we tripled the square footage of the facilities, added a fiber laser cutting system, two 10-ton bridge cranes, and a paint shop, allowing us to perform all aspects of our work in-house.
We also invested in a new warehouse facility in Streator, Illinois to centralize our tooling. This allows us to respond rapidly across the country in order to meet the demand for our services.
Lilja Today:
Looking Ahead
Today, Lilja is an industry leader, with 150 full-time employees and a staff of up to 1,500 on call. Our strategic growth has been the result of our cycle of continuous improvement: growing our client base has allowed us to hire better people, which improves the quality of our work, which attracts more clients. But we're not about to rest on our laurels. We continue to innovate and explore. Our safety record sets the industry standard, and we're also leading the way in the area of pollution control—employing new systems and technologies to ensure safe, sustainable production.