Brick
Serving All Your Refractory Needs
Count on our proven refractory expertise to deliver unsurpassed combustion control and heat recovery. Our qualified personnel have experience with all furnace types and deliver a complete range of solutions that include, but aren't limited to:
Major and minor furnace repairs
Complete furnace surveying including endoscope services
24-hour hot repair services
Refractory shot-crete and spray sealing
International Hot Repairs and Construction Management
Steel
The Framework of Success
We support our clients with ground-up structural design, construction and maintenance. Whether it's a new construction or retrofit, we tackle each job with a "can-do" attitude and "done that" ability.
Furnace binding steel installations and repair
Building and equipment foundations
Structural steel design and erection
Piping
Performance Under Pressure
When you need to get the right product to the right place at the right time, we're the right choice. We design, install and maintain complex piping systems that set the standard for performance and safety.
Natural Gas
Oxygen
Compressed Air
Mechanical Installations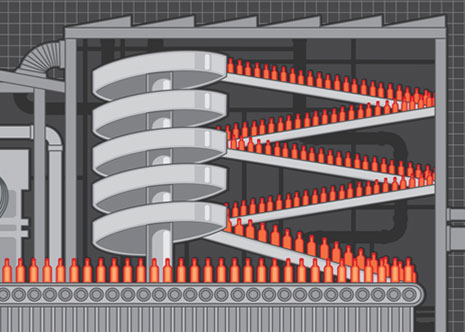 Millwrighting & Rigging
Getting It There
We provide excellence in all phases of millwright work—with experienced crews who can handle the fabrication and installation of conveyor and elevator systems, together with associated concrete and steel work.
Complete mechanical services/24-hour emergency
Quarry and mining systems
Lehr installations
Palletizing and product handling systems
Conveyor system installation and maintenance
Sheetmetal
We Don't Bend The Rules
Our 18,000 Sq. Ft. fabrication facility with two 10-ton bridge cranes can handle all aspects of Heavy Industrial and sheet metal fabrication work from roll forming to precision laser cutting to paint finishing. We'll ship the finished goods to you with our trucks where our highly skilled workers will install it on-site.
CNC Fiber Laser and plasma cutting up to 1 ¼'' mild steel
CNC Forming, 150-ton and 200-ton press brakes
Shearing up to 3/8'' mild steel
All AWS certified welding processes (TIG, MIG, ARC and Spot welding)
Sheet roll forming and beading
Angle and Shape Bending rolls
CAD/CAM Layout and Design